---
At Demure we offer a wide range of treatments including Facials, Massage, manicure/pedicure, waxing, ear candling, pregnancy treatments and shellac.
Demure uses REN Clean Skincare products which use the very best 100% Natural ingredients to create gorgeously pleasurable, skin friendly products.
---
Skincare
REN a clean Bio-Active Skincare range is skincare as it should be, free from skin-unfriendly ingredients with subtle aromas and natural nourishing ingredients to benefit both skin and mind. REN boosts the skins natural ability to protect, repair and renew itself, leaving skin beautifully healthy and radiant. The REN Bespoke Facial is one not to be missed using healing hands on synergy massage throughout to waken slack tired muscles and encourage the skin to naturally repair, replemish and rejuvenate itself.
Vita Mineral Range
Our Vita Mineral™ range is formulated to hydrate, nourish and replenish your skin, with vitamins and minerals essential to its vitality. Offering optimal hydration for each area of the face, our Vita Mineral™ Omega 3 Optimal Skin Serum Oil layered under our Emollient Rescue Cream will provide a deeply hydrating and nourishing SOS treatment to skin that has is extremely dry and irritated at the moment while also providing a strong barrier action to help prevent further damage occurring 
Shop now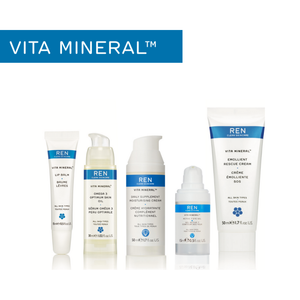 He-shi exceptional Tan
Tanning
He-Shi is an award winning, professional tanning range, which tans upon contact with the skin. The result is no streaking or patches and an even wear off. He-Shi spray tanning is also available within professional beauty salons and select department stores. For best results when applying at home, He-Shi should always be applied with a He-Shi Tanning Mitt or cotton wool pads.
Shop now
Waxperts
The perfect pairing for prolonging wax results. Wonderpads to smooth away bumps and ingrown hairs & Lavender Body oil to  soothe and moisturise
Shop now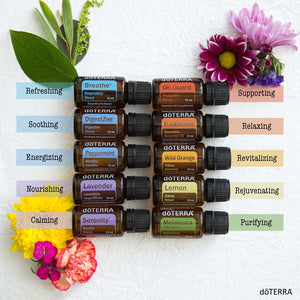 DoTerra Essential Oils
Essential oils can be used for a wide range of emotional and physical wellness applications. They can be used as single essential oils or in complex essential oil blends depending on user experience and desired benefit. Each doTERRA essential oil is carefully and thoroughly tested using the strict CPTG Certified Pure Therapeutic Grade® quality protocol. Experienced essential oil users will immediately recognize the superior quality standard for naturally safe, purely effective therapeutic-grade doTERRA essential oils.
REN Perfect Canvas Jelly Cleanser